Offset publications and ink formulations
First, petroleum resin oil
formula:
PR2 petroleum resin 40%
Refined refined oil 7%
High boiling point kerosene 43%
Bitumen 10%
Process:
The above raw materials were sequentially placed in a reactor and heated to 165°C ± 5°C. Incubate for 20 minutes. Viscosity 1400-1800 cps/35°C. Filter packaging.
Second, alkyd resin
formula
Material Name Specification Percentage
1、Double float oil qualified 62.6 626
2, glycerin 96% 9.3 93
3, lithium hydroxide analysis of pure 0.04 0.4
4, isophthalic acid qualified 18.5 185
5, zinc oxide reagent 0.018 0.18
6. BHT Reagent 0.045 0.45
7. High boiling point kerosene 270~290°C 9.45 95
Operation method
1. Put linseed oil and glycerine into the kettle and stir it. The medium heat rises to 150°C. Lithium hydroxide is added to open the air. Continue to heat up to 235~240°C. Incubate and alcoholize for half an hour. Then sample every 15 minutes to see the alcohol. Solution until the alcoholysis is complete.
2. Add 5ml of silicone oil, slowly add isophthalic acid at a temperature of 240°C for 30-40 minutes, and increase the temperature to 275-280°C.
Third, ink
formula
6# color carbon black 20%
Chinese basket 5%
Petroleum resin oil 62%
5# grass seed oil 5%
High boiling point kerosene 5%
Technology
The above raw materials are put into a bucket and stirred uniformly, and then ground to a fineness of ≤15 μm with a ball mill. Adjust viscosity, fluidity, thixotropy to post-qualified packaging.
Source: China Ink Technology Network
Shopping Paper Bag--from Huizhou Cailang Printing Products Co.,Ltd
Shopping Paper Bag is for customer to hold products when you are shopping.
So it will need the beautiful design and functional.
As a printing factory ,we can meet customer`s huge need on the design and functional.
You can decide the material ,design,surface finishing,then we can do it for you.
When you are not sure which one will be better,we will help you to choose.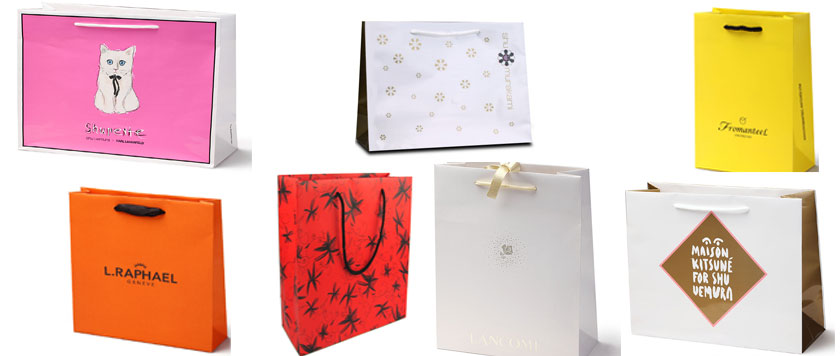 Accessory: the ribbon handle,PP cotton rope,or something which you need.
MOQ:1000PCS
Produce ability:500000pcs boxes per month
All of the box is maded by hand or machine.
If you have any questions, please contact with us directly.
Welcome you can visit our Factory.
For Inquiry,Please send mail directly to us.
Shopping Paper Bag
Custom Shopping Paper Bag,Retail Shopping Paper Bag,Art Paper Shopping Bag,Paper Shopping Bag With Logo
Huizhou Cailang Printing Products Co.,Ltd. , http://www.paperboxs.nl